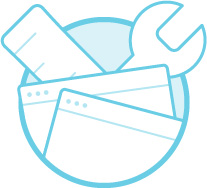 Supplies
ChemaTox provides kits for sample collection. These include blood, urine, DFSA, and medical monitoring. Kits for postmortem are in development but we have a welcome packet that will assist with sample collection.
Information on sample collection can be found here. Contact us for pricing and availability.
Specimen Pickup/Shipping
ChemaTox will supply courier services for clients in the Denver Metropolitan Area.
ChemaTox also supplies shipping documents for medical Monitoring testing to allow for overnight shipping with FedEx.
Accurate Reporting
ChemaTox provides results that are based on rigorous testing with several layers of quality control. We test a wide range of samples from a variety of clients and test each one with the same standards.
We have a web portal through which you can receive reports. Please review our summary sheet and the sign-up form. Consultation and Interpretation Services
ChemaTox offers a team who can assist with interpreting results, providing case review, professional opinions, and testimony services.